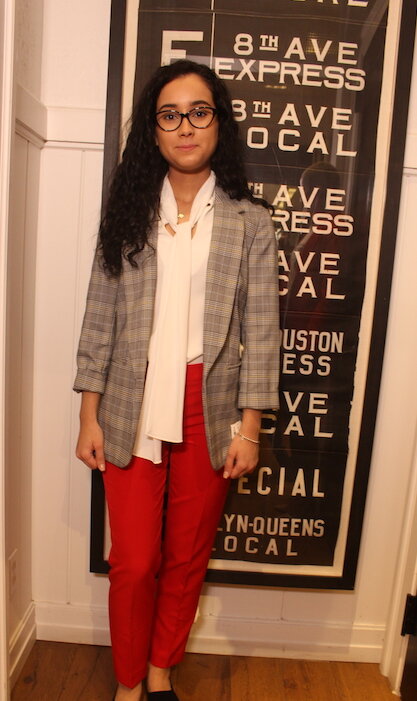 We reached out to college students in our network and on instagram for the chance to win a $250 shopping spree. Thanks to our friends at Macy's, we took college student Kim shopping with My Stylist – Macy's free styling service.
Before hitting the store, we asked Kim a couple of questions. Take a look at her answers below and then watch the video to see what items she selected for her paralegal job.
"One of the biggest challenges I encounter when shopping for clothes is a mix of budget and actual fit. I am very petite and find it hard to find items that fit my length and hug my body. I tend to spend extra money having certain items tailored. While the items may be on sale, by the time I tailor and get the clothing items fixed, I am over my budget."
When shopping for professional attire, especially in New York City, I try to spend less than $100 on maybe two nice blouses and a pair of fitted pants.
I am currently a paralegal and I also attend trials and meetings with clients. I try to shop for appropriate lengthened skirts and traditional outfits, but I also like to add my personality. I like to buy more fitted suits and flowy blouses. I tend to try to stick to business chic by trying different colors rather than simply black and white, but also maintaining a level of professionalism. I don't always like to wear a full suit, so I like to play around with different blouses and a mix of pencil skirts or fitted pants." – Kim T.